Michael Brown (B'94), general partner at Battery Ventures and previous chair of the National Venture Capital Association, made a $3 million gift to help McDonough School of Business Dean Paul Almeida bolster Georgetown's entrepreneurship program by recruiting globally recognized entrepreneurship expert Gerry George to join the faculty.
The Tamsen and Michael (B'94) Brown Family Endowed Chair in Entrepreneurship and Innovation Fund supports George's role as chair to strengthen interdisciplinary connections and bridge the scholarship and practical application of entrepreneurship. An additional $250,000 gift creates the Tamsen and Michael Brown Family Current Use Entrepreneurship Fund in the McDonough School of Business to support the operations and programming of the Georgetown Entrepreneurship Initiative.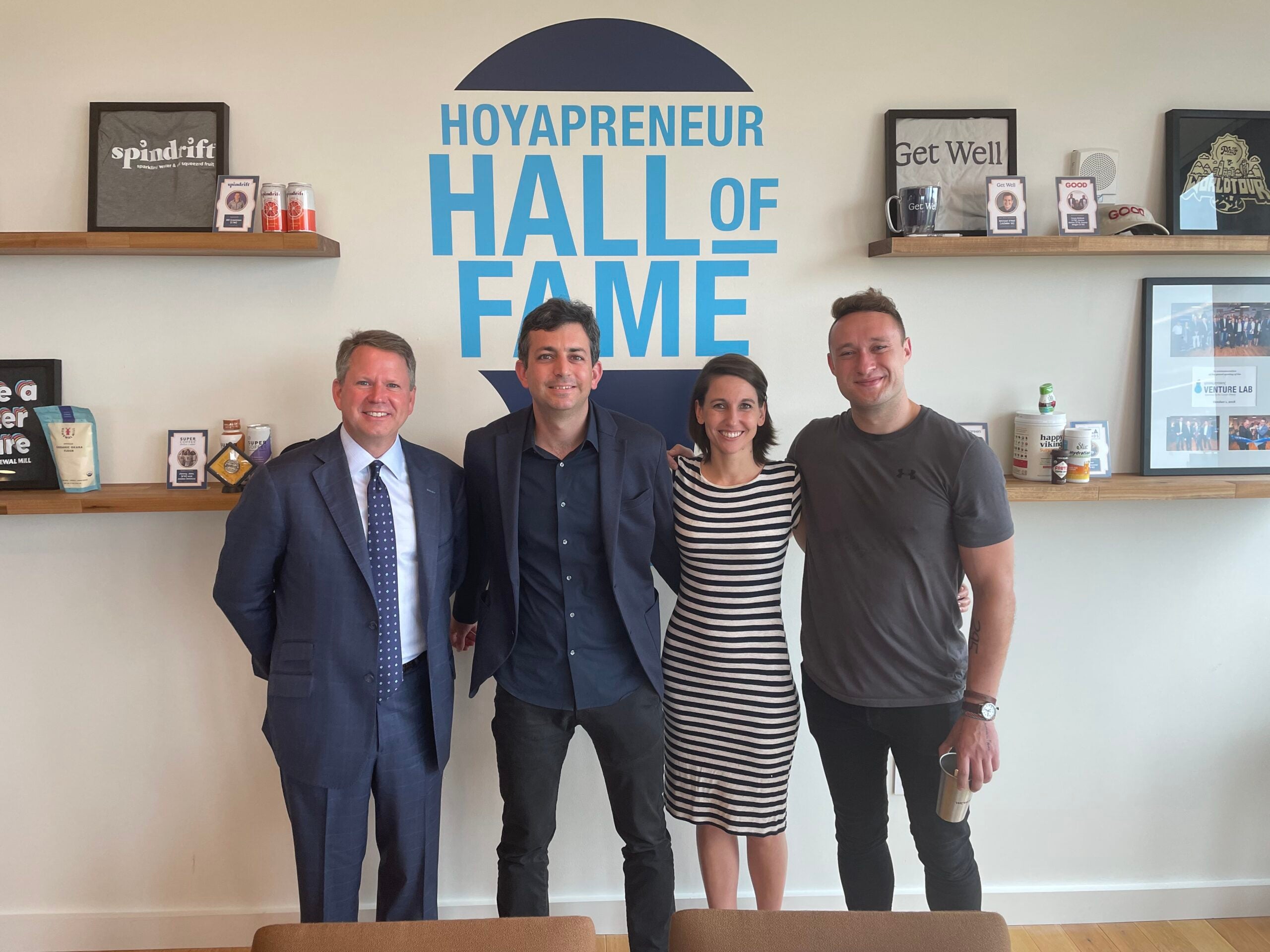 The gift empowers George, as chair, to hire postdoctoral fellows, develop a research agenda, and publish research on business and the common good. The fund also supports curricular innovation and the delivery of teaching by helping to develop case studies from alumni with successful ventures and bringing them into the classroom to speak with students.
George will design the cross-campus minor in entrepreneurial thinking for the common good, to launch in the 2023-2024 academic school year. He will prioritize meeting all Georgetown students where they are and allowing them to count classes in diverse disciplines toward the minor. George also seeks to develop programming to bring Georgetown Entrepreneurship into the D.C. community, leveraging the facilities in the downtown campus.
Read the official announcement here